Chapter 5: On Not Being Entitled to Bad Opinions
by Caddie Alford and Shannon Roberson
The idea that "everyone is entitled to their own opinion" has become a war cry, a sounding of each faction's worth. This mantra draws up battle lines, not just between us and them but further even: between you and me. Perceived as hyperindividual, opinions are allowed to fracture potential commonplaces related to communal values. Sharon Crowley notes that this contemporary understanding of opinions stems from "an epistemological tradition that takes opinions to be held by individuals, who can be thought to invent original or unique opinions" (47). On social media platforms, users act as if opinions are distinctly personal; beyond echo chambers, online opinions have become rhetorical silos. Let's agree only to disagree.
Opinions have become so spliced and isolating that it has become difficult to fathom points of connectivity between one opinion and another opinion—and, in turn, to fathom the connections people share with each other. When "everyone is entitled to their own opinion," deliberation and consensus become difficult to pursue. As a defense mechanism, that ubiquitous entitlement both protects each person and creates uncritical, yet enthusiastic, cliques. There is, in other words, a connection between treating opinions as solely individual and the political conditions of demagoguery wherein what "side" you're on matters more than any nuanced discussion. This is a problem because nuance is, as John Schilb argues, essentially a rhetorical virtue that aims to challenge "broad generalizations, pat conclusions, flip dismissals," and other ways of dancing around complexity (342). Without the active pursuit of nuance, our allegiances to individualized opinions trump fair modes of arguing. As Patricia Roberts-Miller points out in Demagoguery and Democracy, demagoguery thrives within this kind of "expressive sphere" (85). Peak demagoguery is reached when discourse gets reduced to people voicing "their own opinions without engaging anyone else's argument" (85). Opinions have become a personal entitlement.
Opinions have helped exacerbate a social divide that bolsters and complements the current political climate of demagoguery. Roberts-Miller explains that demagoguery, at its core, is the watering down of civic debate to an "us" versus "them" dynamic:
Demagoguery depoliticizes politics, in that it says we don't have to argue policies, and can just rouse ourselves to new levels of commitment to us and purify our community or nation of them. It says that we are in such a desperate situation that we can no longer afford them the same treatment we want for us. (78)
Increasingly, demagoguery feeds off the assumption that opinions are not only personal, but also inextricably intertwined with how people define themselves, preserving conceptions of "identity as logic" (49).
It doesn't have to be this way. Conceived of differently, opinions can be instrumental and powerful rhetorical resources, rich in nuance and vibrant in substance. Time and time again, the Western rhetorical tradition demonstrates that opinions help fashion identification, craft starting places, and massage compromise. Opinions have a long lineage of helping both form relationships and accomplish political goals, which can be traced to the ancient Greek word for opinions: "doxa," translating also as seemingness, expectation, reputation, and, later on, glory.1 Turning to the concept of doxa allows a conceptualization of opinion that moves beyond the contemporary understanding of opinion as an individual preference and toward opinion as a generative bridge between people and broader communities.
In this chapter, we address the problem of demagoguery—a problem largely rooted in a general misunderstanding of how opinions operate. We advocate teaching students in rhetoric courses how to wrestle with opinions rather than cling to them. Such work requires opportunities for students to investigate the functionality of opinions while recognizing the need to stretch and refine them. Drawing on an ancient tradition, this chapter provides a framework for imagining opinions as spanning a wide spectrum. This spectrum covers a range between believing, say, that climate change is exacerbated by capitalism and believing, say, that women are inherently less capable than men. In demonstrating how these two claims are not equivalent assertions of opinion, we avoid reifying binary distinctions of opinion versus fact. Rather, we teach students ways of evaluating gradations of doxa. Teachers don't have to steer clear of opinions in the rhetoric classroom because doxa can and should be tested in terms of maturity and probability.
To illustrate, we offer readers the heuristics of doxa, endoxa, and adoxa while putting Roberts-Miller into conversation with a reading of Donna Zuckerberg's 2018 book Not All Dead White Men, a text that examines the rampant misogyny of Red Pill ideology in online forums. Zuckerberg exposes the ways such communities appropriate ancient Greek texts and ideas in order to present themselves "as the inheritors and protectors of the classical tradition" (188), a continuity manufactured through both fallacious argumentation and opinions too personal and nascent to be feasible. By attuning to the ways warped historical narratives feed into demagoguery, we argue that students will be able to judge certain arguments—in this case, misogynistic ones—as irrelevant, flawed, and immoral, helping us all reach a better understanding of the difference between nuanced doxa and adoxa, the latter denoting that which is ill-formed and shameful. Training students to read for adoxa will move us past the imagined binary of fact and opinion, emphasizing instead rhetorical judgment across multiple forms of opinion.
From Endoxa to Adoxa
In 2017, ScienceInsider interviewed Bruno Latour, asking him to elaborate on the rise of "antiscientific thinking and 'alternative facts'" (de Vrieze). Latour responds by implying that some facts are better than others, and when it comes to something as critical as climate change, some facts just have to be trusted for a broader well-being. He states that to "have common facts, you need a common reality," underscoring that this transition is "not about posttruth, it is about the fact that large groups of people are living in a different world with different realities, where the climate is not changing" (de Vrieze). More than common facts or common opinions, what is needed now are linkages, the connective tissue through which rhetorical deliberation can occur. Accordingly, we need a return to the possibilities of endoxa.
Endoxa are different from doxa in the sense that they are opinions that have been agreed upon and upheld by a community—they are agreed-upon premises and practices. To Aristotle, endoxa are essential to deliberation because they are common starting places that have endured debate and rigorous questioning. Not quite truth and not quite opinion, endoxa epitomize the ambiguity between the two. In most cases, as Larry Arnhart notes, Aristotle's Rhetoric treats endoxa as containers of "at least a partial grasp of the truth," suggesting "that any serious inquiry into moral or political subjects must start from them" (7). There are real ethical and moral considerations to glean from Aristotle's commitment to endoxa. As long as the rhetorician adheres to generally accepted opinions, they will probably avoid the "more extreme and unrealistic claims on either side" (Clayton 198). That is because endoxa are truly public means: people have, mostly, agreed to come together under endoxa's umbrella.
There is, in fact, a higher order of opinions: endoxa are the closest opinions get to facts. Endoxa encompass means that have already worked for a specific group—they will probably work again. With the concept of endoxa, it becomes clearer that opinions are not fixed; opinions have mobility in the sense that they can transition into more (or less) acceptable means. Endoxa will not alienate and are themselves not shadowy figures. Generally accepted opinions have been tested by experience and as such are ready to lean on until something a tad more definitive is needed. Endoxa can be trusted because they are shared, known, and readily valid. To get to that stage, opinions have to interact with difference. They have to be demonstrably reliable without comprising an entirely unchanging identity.
In contrast to endoxa, contemporary opinions are thought of as permanent and personal; a paradox of modern argumentation is that "everyone is entitled to their own opinion" clashes constantly with "that's just your opinion." In other words, people believe wholeheartedly in the validity of individual opinions, yet often refuse to accommodate the divergent opinions of others. They herald opinions' inscrutability while also effacing them. In ancient Greek culture, this paradox would have seemed odd. To the Greeks, opinions were thought to form socially rather than individually. Most famously, Eric Havelock turns to Plato to underscore that both the term "doxa" and doxa's verb form are "truly baffling to modern logic in their coverage of both the subjective and objective relationship" (250). He explains,
The verb denotes both the 'seeming' that goes on in myself, the 'subject,' namely my 'personal impressions,' and the 'seeming' that links me as an 'object' to other people looking at me—the 'impression' I make on them. The noun correspondingly is both the 'impression' that may be in my mind and the 'impression' held by others of me. (250)
The difference between the contemporary sense of "opinion" and what the ancient Greeks knew as "doxa" lies in scope. Echoing Havelock, John Sallis argues that nothing "could be more alien to Greek thought" than to regard an opinion "as a kind of belief produced and retained within the interiority of a subject without regard for the way things seem" (48). Although opinions are experienced as possessions, it is also true that opinions circulate in public, arguably constituting publicity itself. This is why Freya Thimsen defines doxa as "the unexamined appearance of things" (495): what objectively exists operates on the same playing field as what subjectively exists. Doxa are confluences of the individual with collectives.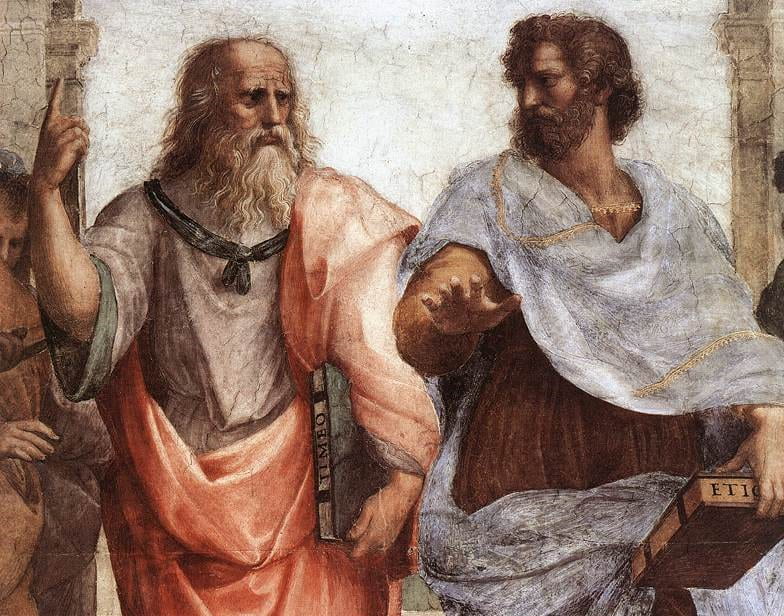 Caption: Creative Commons 2.0, via Image Editor on Flickr.
Indeed, doxa are at their most effective when they are confluences of the individual with the collective. Aristotle recognizes tinges of individuality even within endoxa, the most common opinions. Endoxa, as "generally accepted opinions," are "those which commend themselves to all or to the majority or to the wise" (Topics 100b22-23). There is variation here, from those shared by "the majority" to those shared by "the wise," but the variation itself is not at odds with agreement. For an opinion to become an accepted opinion, almost an accepted truth, there has to be a feedback loop between an individual and a wider community. Given that chance, opinions can mature into endoxa through interaction with difference—through processing, articulating, refining, and so on. Opinions can become better over time and with exposure to other opinions.
Within demagogic conditions, though, "complicated and difficult issues are simple" (Roberts-Miller 129). Demagoguery encourages confusion about opinions—when truth seems "easy to perceive and convey" (35), why bother putting opinions into conversation with others? Why bother spending "some time out of our own informational enclaves" (95)? Under such circumstances, opinions degrade into something less than doxa—adoxa, which occupy the realm of the disreputable and improbable. As an alpha privative, the prefix negates its stem: adoxa is an opinion without social repute. For example, in the Topics, Aristotle uses "adoxa" to refer to positions that are "generally rejected" (159b). To the ancient Greeks, then, a person is certainly entitled to their own opinion, but if it is truly just their own, it's probably not given much credence by the community. After all, "that's just your opinion" is essentially code for defining and excluding members of an out-group.
We want to take the distinction between endoxa and adoxa one step further by pointing out that, culturally, our age of demagoguery is an age of adoxa: while a culture of endoxa would insist on skepticism, community, probable proofs, and receptivity, demagoguery habituates us to argue from unformed and uninformed places of identity and certainty. The logical conclusion of such a culture is extremism. Conditions of demagoguery incubate the kind of extremist environments where bad opinions proliferate, giving shape to the most toxic corners of the web.
Demagoguery and Misogyny
Donna Zuckerberg's Not All Dead White Men sheds light on misogynist online groups that have formed collectives (through websites, blogs, and forums) specifically to "invade feminist spaces" (11). Called the "manosphere," but colloquially known as "Red Pill," these collectives are comprised of internet communities centered on masculinity and men's rights (192). Most notable are the Men's Human Rights Movement (MHRM), which includes anyone interested in identifying and combating perceived misandry; pick-up artists (PUA), who focus on techniques for seducing women; and Men Going Their Own Way (MGTOW), which is for those who wish to live their lives completely free of female influence (17, 19). These groups' organized forms of misogynistic trolling coalesced around 2012 as the r/theredpill subreddit took shape (14). Members of the re/theredpill interact with other like-minded members, all in the name of disparaging women they claim are systemically oppressing men. Reinforcing their ideology between each other, they lambast any opinion that would contradict Red Pill ideology's narrow constraints. This is trolling fit for an age of demagoguery.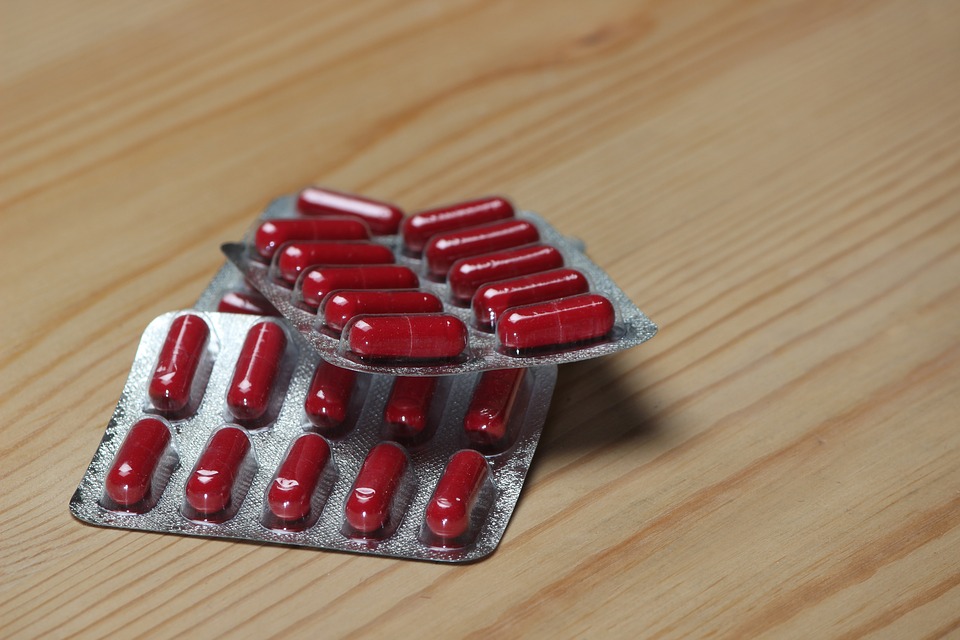 Caption: Via Pixabay.
"Demagoguery," Roberts-Miller explains, "says that only we should be included in deliberation because they are the problem" and "the only rhetorical responsibility we have to be loyal to is the in-group" (20). The in-group is an exclusive group with shared interests and identities. Forming such an identity is a kind of world-building in which a person walls themselves in through binaries and identity-based reductions of complex issues. If this sounds familiar, it is because, as Roberts-Miller reiterates, no one is fully immune to demagoguery. Demagoguery persists in all kinds of political landscapes—all of us have heard politicians declare that an amorphous them is harming everything that the inclusive us holds dear. That much is obvious and overplayed. Demagogic principles, however, dictate everything from banal political interests to the most fringe and extreme identity frameworks—follow the demagoguery and find extremists where they hide in what has become plain sight.
An extreme identity binary underlies misogyny: through ostracizing the many others who would present conflicting doxa, misogynists create worlds in which their views are unchallenged. Demagoguery calls for these same demarcations of identity: "zero-sum contests between the obviously good (us) and the obviously bad (them)" (Roberts-Miller 7). Those who do not agree, those who are not misogynist and hold no misogynistic values, are members of the out-group. These determinations of in-groups and out-groups comprise both misogyny's mechanisms and the manosphere as a whole.
Within this sphere, members gain confidence from one another, turning to the most vocal within the community forums for guidance and reinforcement. Partially, such confidence amplification is done through the charismatic leadership of members who are the most active and the most committed to the causes of each manosphere group. Zuckerberg describes how "alpha" males lead other men in these subreddits through their examples of PUA seduction techniques or, as a part of MGTOW, steadfast loyalty to life without women. As Roberts-Miller articulates, a charismatic leader appears superhuman: their followers "blindly believe the leader's statements," "unconditionally comply with the leader's directives for action," and "give the leader unqualified emotional commitment" (56). The charismatic leaders of the manosphere serve as teachers, even gurus, for the followers of their various subgroups. Through such leadership, the men turn from seducing women to seducing one another.
This gamified seduction is particularly prevalent in the PUA communities, wherein men seek guidance from other men on seduction techniques. Ross Jeffries, described as "the father of modern seduction," claims his goal "is not to seduce women, but to teach other men how to seduce women" (qtd. in Zuckerberg 101). The world a demagogue like Jeffries asks their audience to join is the better world, obviously.
Although it is tempting to linger on the role the leader plays, demagogues are just a manifestation of demagoguery, merely one person responding to active adoxic conditions that abound in an isolated community. Indeed, toxic echo chambers emerge not because a few actors command restructuring, but because a multitude of homogeneous thinkers continually draw on each other's logic, looking in to reinforce opinions. The reverberating voices from the manosphere only reference, cite, and believe in one another, echoing the same narrative in perpetuity. With the certainty of untested adoxa, they gain conviction, generating energy in the manosphere forums. While the forceful articulation of their opinions in this context may appear to be endoxa, the common ground is sustained by isolation.
Misogyny is a collection of bad opinions—it is the perfect example of how adoxa and demagoguery mutually inform the other. And just like demagoguery, adoxa cannot be employed without fallacious arguments, suggesting an inherent and teachable link between each piece of adoxa and clusters of fallacies. Even though she is not a rhetorician, Zuckerberg identifies such fallacies as the scapegoat fallacy, apex fallacy, naïve realism, frame theory, and circular reasoning as argumentative patterns common to Red Pill ideology communities. The fallacy of circular reasoning, for example, is used by misogynist PUAs like Daryush "Roosh V" Valizadeh, who writes prolifically about seducing women. This is a man who pens blog posts like "How To Stop Rape," which suggests legalizing rape as a way to incentivize women to curb alcohol consumption (217). His comments about consensual sex are just as inflammatory and absurd; he postulates that "arousal constitutes consent to anal fingering and removal of clothes constitutes consent to sex" (135). While his vulgar statement is dressed like a causal argument, it is circular reasoning in that he reasserts his conclusion that all female arousal means consent (134). Look for the right constellation of fallacies and you will find the adoxa that make up misogyny.
Through scapegoating, misogynists position out-groups as distinctly responsible for the problems of the in-group. Misogyny scapegoats "corporate America, liberals, immigrants, and—most of all—women" by blaming these groups for the rise of feminism and progressivism, the root causes "afflicting" men in the manosphere (13). Scapegoating creates an enemy for the in-group to fixate on, to aim their anger and frustrations at. Misogyny holds the out-group, often feminists and progressives, responsible for the unfavorable circumstances they say afflict their community. Scapegoating dovetails with the apex fallacy, also known as the genus-species fallacy, in which judgement of an entire group is based on a few prominent members (12). Misogynists scapegoat "all women, over all historical periods" for expressing the same negative characteristics (25). Women are generalized, collectively, as one entity indistinguishable from one another, perpetuating problematic hierarchical binaries.
The echo chamber in which misogynists turn to one another for reinforcement of their bad opinions itself constitutes a rhetorical fallacy: the act of turning to an in-group to determine the validity of a claim (Roberts-Miller 40). This mode shows a preference for simple explanations, also known as the fallacy of naïve realism (40). For example, Ovid's Ars Amatoria has surged in popularity among PUAs because it serves as historical evidence for the group's primary aim: to seduce and use women. As an ancient text, Ars Amatoria grants authority to the men who rely on its existence to chronicle male dominance. The acclaim for Ovid's work persists in PUA forums—despite, of course, Valizadeh finding the text to be a "chore to get through" (Zuckerberg 142). PUA seduction techniques enact a form of subjugation as retaliation against what they see as the cause of male sexual frustration (17). Ovid's utility "extends only insofar as it confirms their beliefs about history, gender, and sex and validates their own 'art' by giving it an ancient pedigree" (142). By intentionally cherry-picking from Ovid's work, misogynists historicize their movement, finding power for their cause through what they interpret as in-group ideals—ideals located in 2 CE. Sourcing evidence from misreadings of those who reinforce their opinion reveals the weakness of misogynist thought.
The demagogic constructs supported by Ovid's historicity augment misogynistic "frame theory," which Zuckerberg articulates as the "subject's perspective on the world, themselves, and any situations they encounter" (39). The in-group maintains their frame in interactions they have with their out-group by appealing to naïve realism. In the manosphere's frame, misogyny is righteous—adhering to misogyny benefits oppressed men. These men "are confident that they are more rational and less emotional than anybody else" (78). Their confidence in that so-called rationality cuts their opinions off from criticism.
The effects of using fallacious arguments in echo chambers creates the illusion of the kind of meaningful endoxa deliberative consensus often requires. Roberts-Miller's text provides a clear case study of this phenomenon via her discussion of World War II-era Japanese internment camps in the United States. In 1942, Earl Warren, the attorney general for the state of California, led the charge against American citizens of Japanese ethnicity, assuming "a binary between 'Japanese' and 'American'" (68). Warren used citizens of Japanese ethnicity as a scapegoat for the problems the US experienced in the war. To prove people with Japanese ethnicity "were inherently disloyal" citizens (69), Warren sought advice from people with opinions that aligned with his own. He used maps to show that "people of Japanese ethnicity owned lands … near roads, harbors, [and] water sources," perpetuating circular reasoning by claiming Japanese Americans were villainous because they lived in densely populated areas (70). He maintained this frame until the end of WWII. Only later, with the clarity that hindsight brings, did he express regret for his advocacy of internment. As the example of Warren shows, without the push and pull of out-group opinions interacting with in-group adoxa, shifts in perspective are not possible. Within adoxic conditions, the possibility to meet in a commonplace of probable and widely shared endoxa is out of the question.
Broadly, arguments that implement logical fallacies hinge on bad opinions. From the Greek μισογύνης (misogúnēs), where "misos" means hatred and "gunē" means woman, a misogynist is a "woman hater," performing damaging binaries by name ("Misogynist, n. and adj."). As demagogic binaries and the fallacies that prop them up are invoked in misogyny, it should be labeled a deleterious opinion, a wrong opinion, a bad opinion; an opinion that is lacking.
Teaching With, and About, Opinions
Thus far, we have described the productive potential of doxa, endoxa, and adoxa as conceptual constructs, illustrating their usefulness for unpacking the demagogic discourses that prevail in manosphere communities. What does it look like to bring this conception of opinion into the classroom? At this point, in a piece that claims opinions can be tested and refined, some readers might expect a pedagogical turn to dissoi logoi. After all, dissoi logoi has long been the method for thinking through the validity of competing opinions. We believe, however, that the dualistic nature of both the original concept of dissoi logoi and its ongoing reception in rhetorical studies is at odds with the spirit and claims of Roberts-Miller's project. In Rosamond Kent Sprague's translation of the ancient fragment known as Dissoi Logoi, "dissoi logoi" is articulated as a dialectic between "two-fold arguments" (279). Similarly, online rhetoric resources like Brigham Young's Silva Rhetoricae categorize dissoi logoi within the classical dynamic of opposition. While dissoi logoi helps students appreciate an argument's contradiction, it can also lead them to locate opinions solely through reference to their polar opposites. To address demagoguery, we need classroom exercises that work beyond binary logics because there are always more than two sides to an opinion, and not every side involves fine people.
Coming to terms with the nuances of opinion requires rhetorical thinking. But to get students to this place, we first need to establish a critical vocabulary that will enable students to both analyze and make stronger claims about the opinions each of us hold dear. That is why we recommend guiding students through the fallacies at the intersections of adoxa and demagoguery before asking that they critically assess their own opinions and the opinions of others. (See Appendix 6: Handout on Using Logical Fallcies to Examine Adoxa) Such work could generate the kind of rhetorical sensitivity students need in order to distinguish between adoxa, doxa, and endoxa. To scaffold an exploration of adoxa, we first recommend an activity that helps students recognize the cycle of feedback between their own doxa and widespread endoxa. Using a variation of stasis theory, we would ask students to answer a less overtly political question with their own opinions—for instance, "Is the Harry Potter series worth reading?" Since opinions as doxa occupy an epistemologically complex position as both subjective and objective (what we expect is often what we come to understand), the questions students will ask themselves will pull from a number of the stasis types: conjecture, definition, and quality. These questions would guide students to make explicit the relationship between "internal" opinions and prevailing opinions. For instance, "What do you think other people feel about the Harry Potter series?" "What other text would you say is the same level of quality as Harry Potter?" "What might someone point to in order to argue the series is good/not good?" "What have you heard people say about this series?" "Why do you think you feel the way you do about the series?"
As a group, the class would compile their initial observations, perhaps to discover that many of the opinions in the room had some interplay between individual and wider tastes. That is, promising beginnings for arguments necessarily move along trajectories between rhetorical agents—with, and not in spite of, others. Once students grasp the crucial feedback structure that informs probable and debatable opinions, we encourage teachers to attempt another stasis activity, this time concerning a form of adoxa. As one of the Red Pill misogynists argues:
Men, on average, make better decisions than women. If you take this to be true, which should be no harder to accept than the claim that lemons are sour, why is a woman allowed to make decisions at all without first getting approval from a man who is more rational and levelheaded than she is? (qtd. in Zuckerberg 146)
As made clear here, adoxa, like demagoguery, are shrouded in "language of certainty, accuracy, truth, authenticity, objectivity, and 'facts' to compensate for its lack of repute" (Roberts-Miller 50). The imitation of logical moves is consistent with adoxa, which is another reason we recommend tracing adoxa through demagogic fallacies before testing opinions with students. To return to a version of stasis theory, we would ask students the following questions to interrogate the misogynistic adoxa quoted above: "Do you believe this is true?" "What types of people share this opinion?" "How widely accepted is this opinion?" "What is one potential reason this opinion exists?" "What might someone say if you voiced this opinion?" "Is this opinion going to do harm or good to others?" Compiling responses to these questions would show various styles of the opinions' complicity with demagoguery. The misogynistic opinion would represent a much more tenuous connection to any outside world or reality because adoxa are not only extreme opinions, but opinions without consequential company, without logical confirmation, without a practical origin story, and without substance.
Moving Forward
Demagoguery and Democracy is a small rectangle—its design begs you to take it somewhere, stuffed in a pocket or tucked into a bag. The book is a manual for wading through and critically reflecting upon demagoguery, or the rhetorical "algae in a pond" that just won't quit blooming (79). It feels like a radical object in the sense that those who own this little black book are in the know. They have the means to disrupt demagoguery, to point out its weaknesses and call "fallacy!" Ironically, another binary percolates from the book's very existence: the in-group readers who believe they've found a means of resistance and an out-group that, at least in the in-group's imagination, remains vulnerable to stasis shifts and authoritarian appeals. We may forget the extent to which we, as rhetorical scholars, were predisposed to find merit in Roberts-Miller's arguments—we may think ourselves uniquely anointed to dispel demagoguery.
With this risk in mind, we understand why Roberts-Miller dedicates Demagoguery and Democracy to her students, past, present, and future. This book was written to be taught, to even the playing field for those in the inner circle and those left susceptible. Teaching it requires first finding a foothold in everyday experiences that students can access and then introducing them to deeper complexity. What better way to teach this book than by examining something everyone can recognize as humanity's commonality: opinions. While opinions increasingly seem to enact rigid divisions, we can help our students understand that opinions as shades of doxa are much more complicated. Opinions universalize what it means to be rhetorical agents. As doxa, opinions toggle between personal commitments and communal desires. As doxa, opinions are flexible, open to critique. As doxa, opinions can mature and warp.
With Demagoguery and Democracy, our rhetoric classrooms can lead to shifts away from a closed-off insistence on adoxa and toward endoxic commonplaces. Enabling students to understand that there are better and worse opinions nudges them to test their own and others'. Lingering on the very nature of doxa prepares everyday practitioners of rhetoric to develop and express balanced opinions in immanent situations. We are still entitled to our opinions. We are not, however, entitled to bad opinions.
Acknowledgements:
The authors would like to thank both Ben Harley and Trevor Meyer for their helpful comments on an early draft of this chapter.
Works Cited
Aristotle. Topics: Books I and VII with Excerpts from Related Texts. Translated by Robin Smith, Clarendon, 1997.
Arnhart, Larry. Aristotle on Political Reasoning: A Commentary on the Rhetoric. Northern Illinois UP, 1981.
Clayton, Edward W. "The Audience for Aristotle's Rhetoric." Rhetorica: A Journal of the History of Rhetoric, vol. 22, no. 2, 2004, pp. 183-203.
Crowley, Sharon. Toward a Civil Discourse: Rhetoric and Fundamentalism. U of Pittsburgh P, 2006.
De Vrieze, Jop. "Bruno Latour, a Veteran of the 'Science Wars,' Has a New Mission." Science, 10 Oct. 2017, https://www.sciencemag.org/news/2017/10/bruno-latour-veteran-science-wars-has-new-mission. Accessed 10 Dec. 2020.
Havelock, Eric. Preface to Plato. Harvard UP, 1963.
Kennerly, Michele. "On Being and Seeming (Good)." Eidolon, 26 Sept. 2016, https://eidolon.pub/on-being-and-seeming-good-8f779ab34342. Accessed 10 Dec. 2020.
"Misogynist, n. and adj." Oxford English Dictionary. 3rd ed., Jun. 2002, Oxford UP, www.oed.com/view/Entry/119828. Accessed 10 Dec. 2020.
Roberts-Miller, Patricia. Demagoguery and Democracy. The Experiment, 2017.
Sallis, John. Chorology: On Beginning in Plato's Timaeus. Indiana UP, 1999.
Schilb, John. "Nuance as a Rhetorical Virtue." Rhetoric Review, vol. 37, no. 4, 2018, pp. 341-346.
Sprague, Rosamond Kent, editor. The Older Sophists. Hackett, 2001.
Thimsen, Freya A. "The People Against Corporate Personhood: Doxa and Dissensual Democracy." Quarterly Journal of Speech, vol. 101, no. 3, 2015, pp. 485-508.
Zuckerberg, Donna. Not All Dead White Men: Classics and Misogyny in the Digital Age. Harvard UP, 2018.
Notes
---
For a great classical reception piece that works with the seemingness of doxa, see Michele Kennerly's Eidolon article "On Being and Seeming (Good)". ↩